Regular price
$19.97
Sale price
$19.97
Unit price
per
Sale
Sold out
BUILT FOR CLEANING
Easily Adjustable: The adjustable belt fits up to a 51" waist.
5 Deep Pockets: Three deep pockets hold all your cleaning cloths and tools. Two of the pockets are smaller and hold and protect your phone.
100% waterproof bleach-resistant fabric: Protects your clothes and your phone so you never get dirty or wet.
Two built-in spray bottle holders: Hold two spray bottles everywhere you go. Stop setting your spray bottles down and forgetting where they are.
Special Tool Holders: Use our speed rings (2 included) that you place through your tools and attach to the speed hooks on the belt (2 included). The cleaning claw in the photo is NOT INCLUDED but can be purchased here.
Available in Two Sizes: Please check the diagrams to learn more.
View full details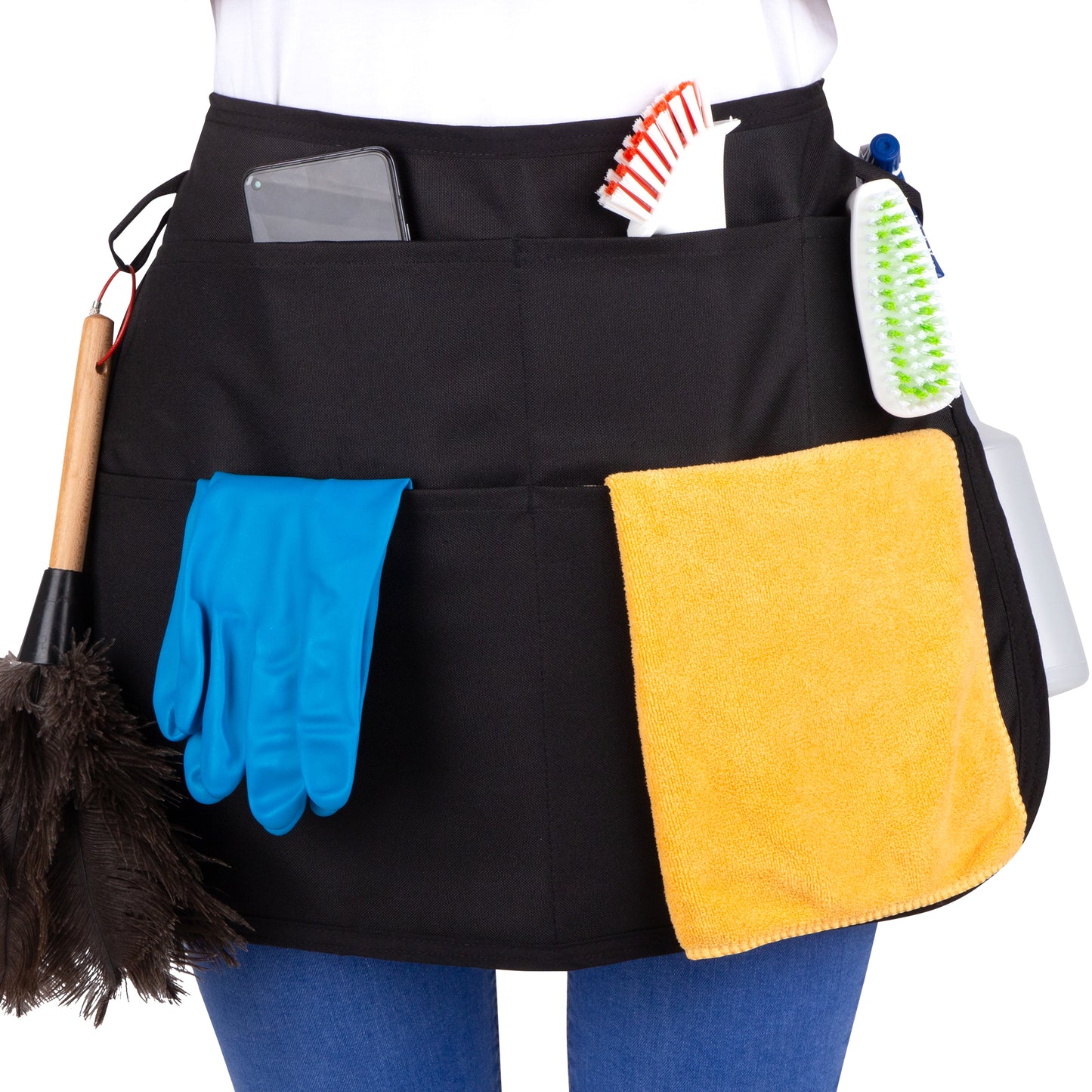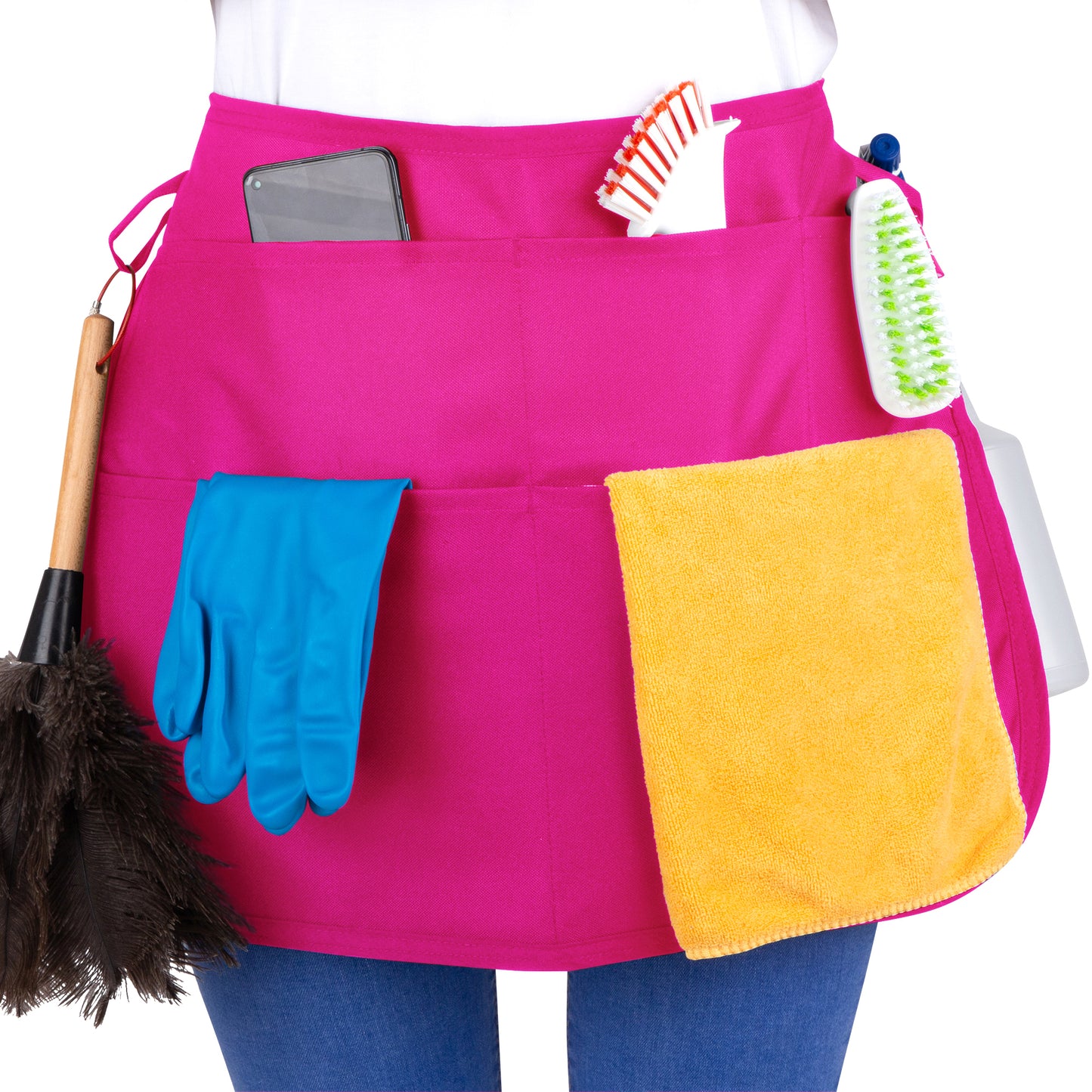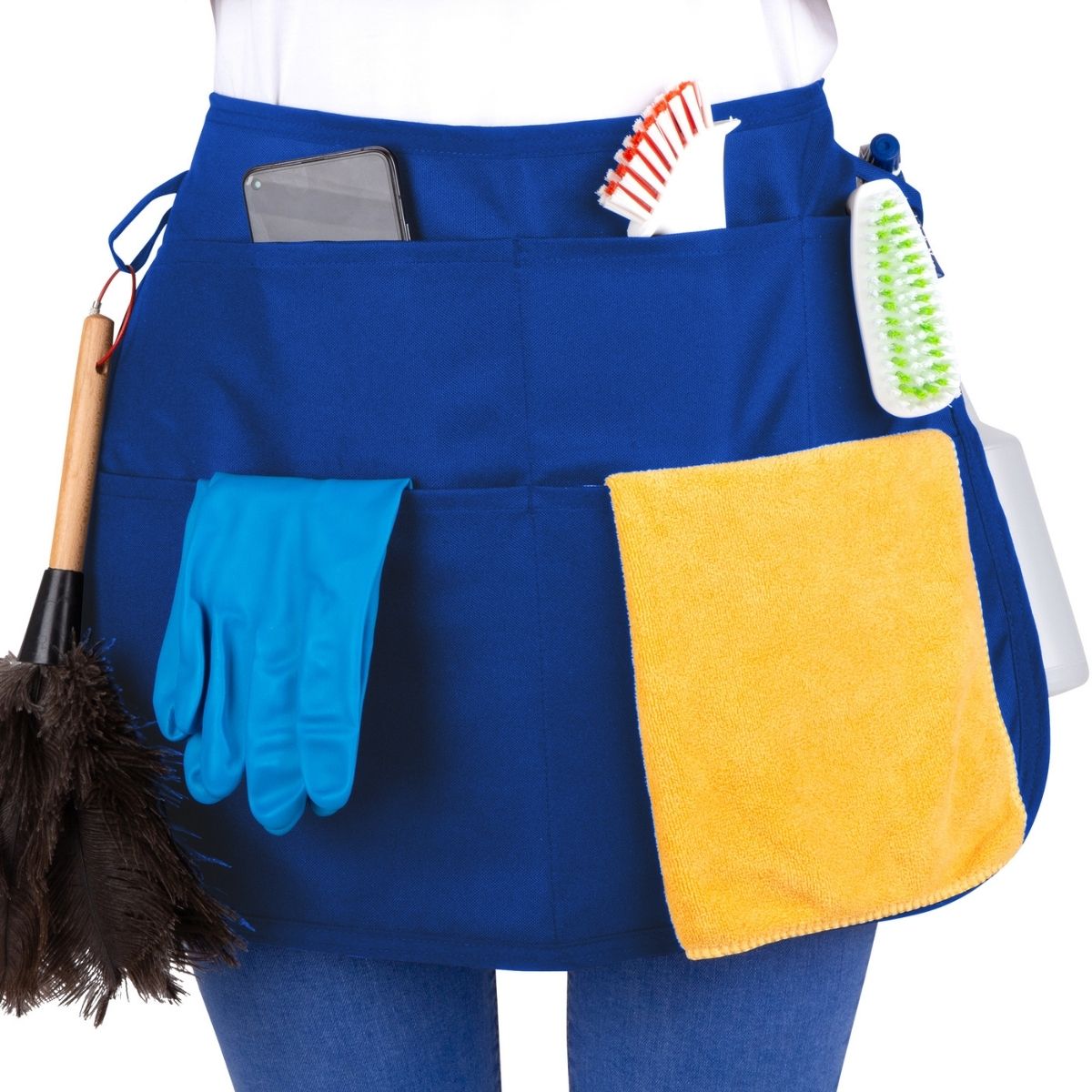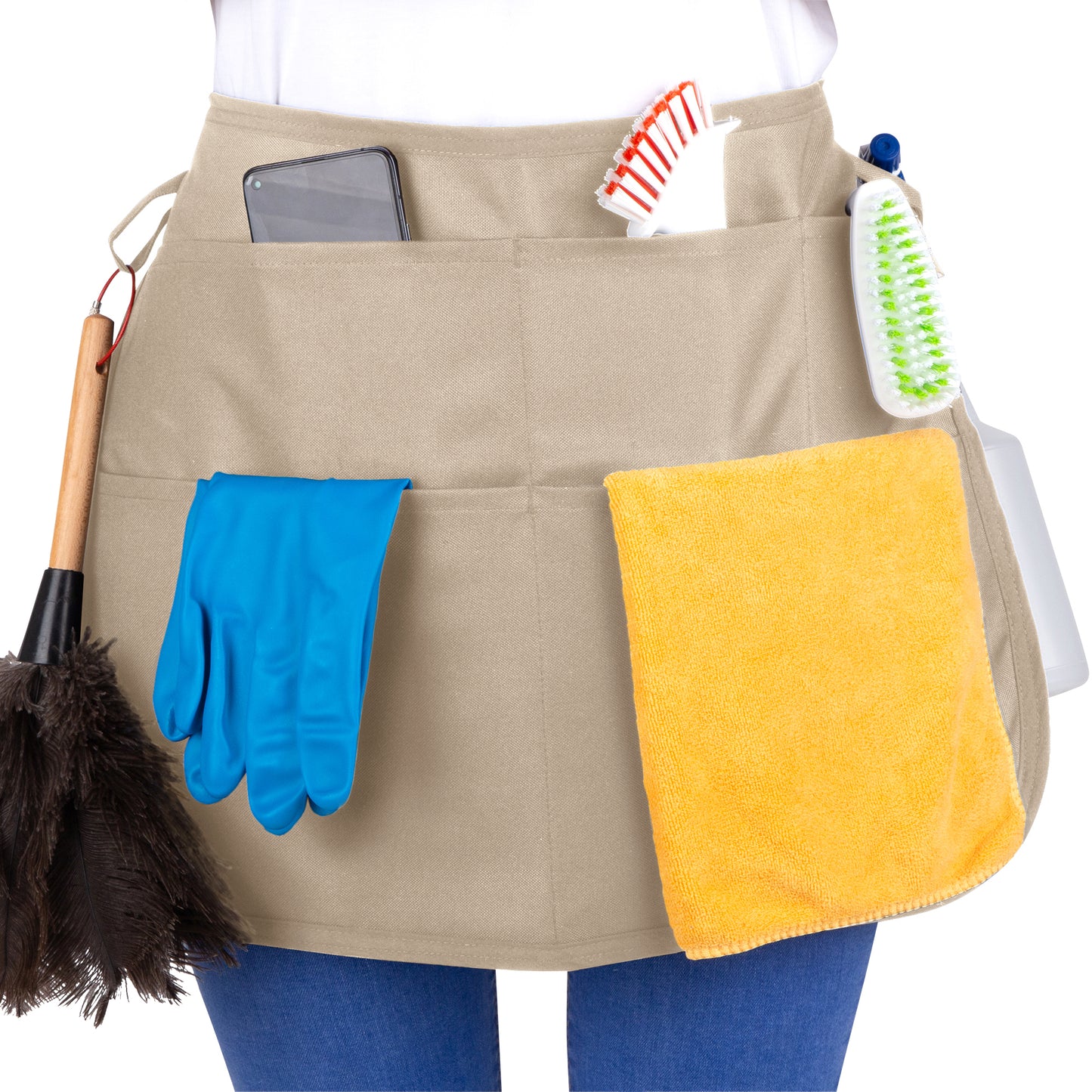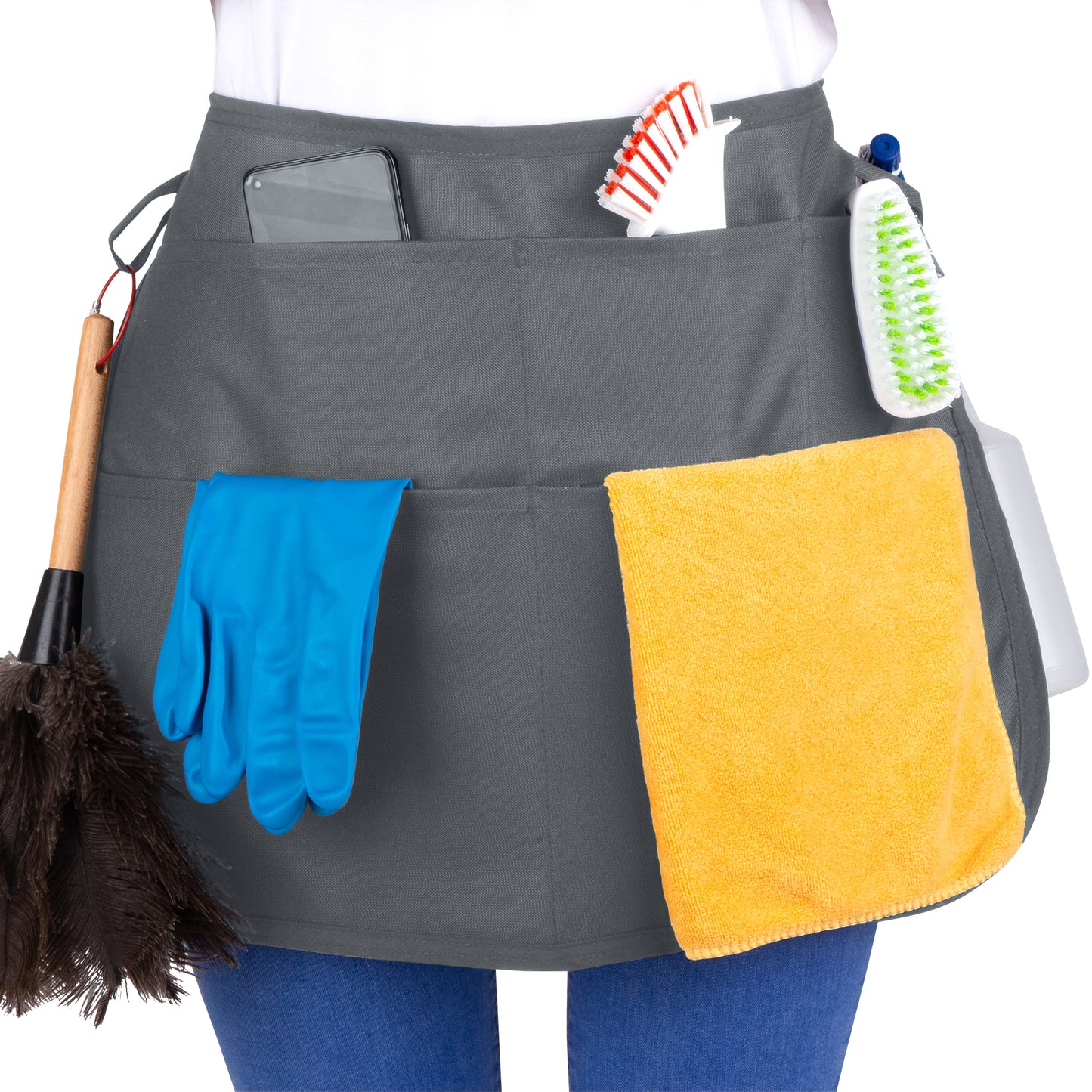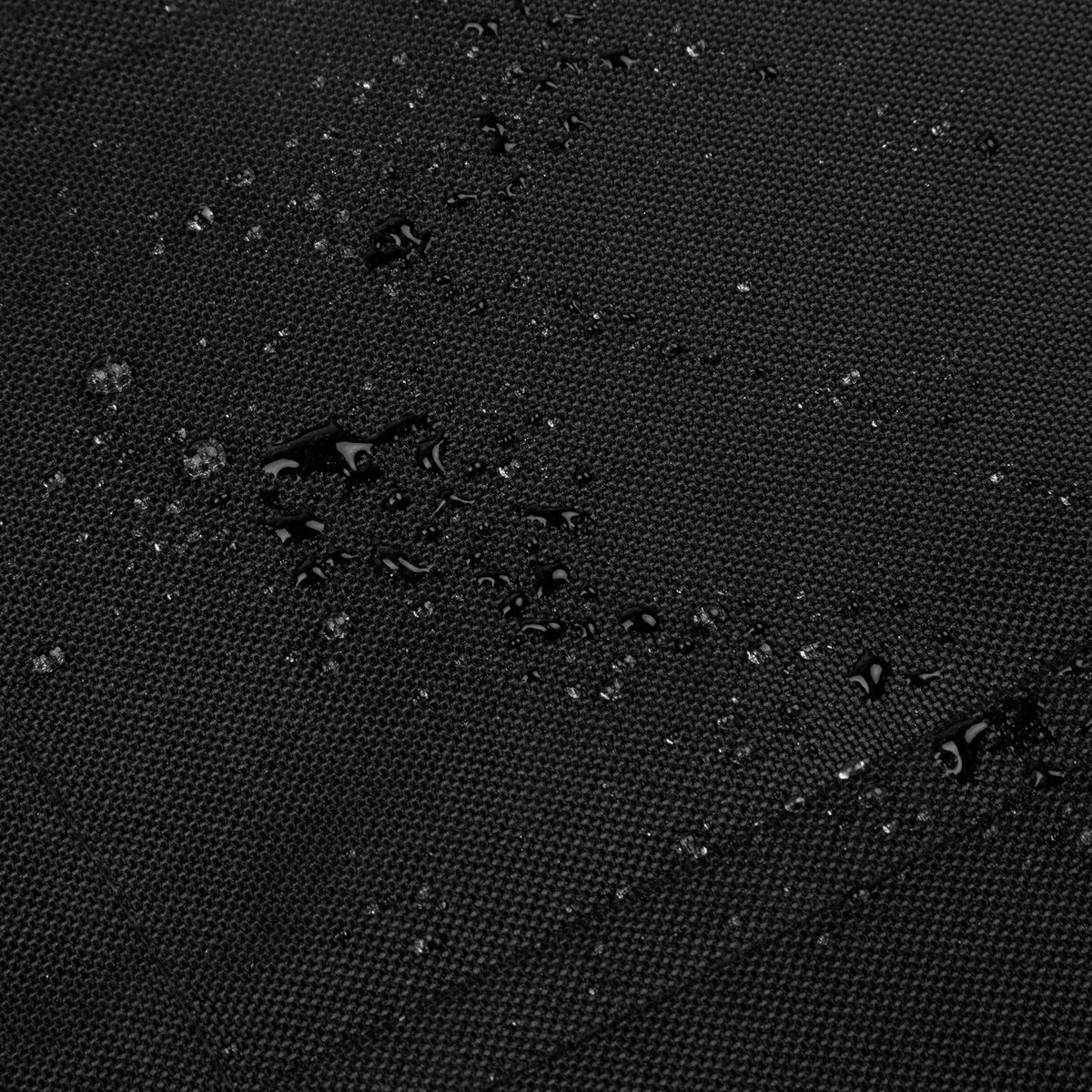 Completely Waterproof. Not One Drop Will Get Through.
Waterproof abrasion-resistant fabric will keep you dry and your phone safe. We use a tough synthetic fabric that is designed for rugged outdoor gear. It will hold us to years of rough handling by all employees.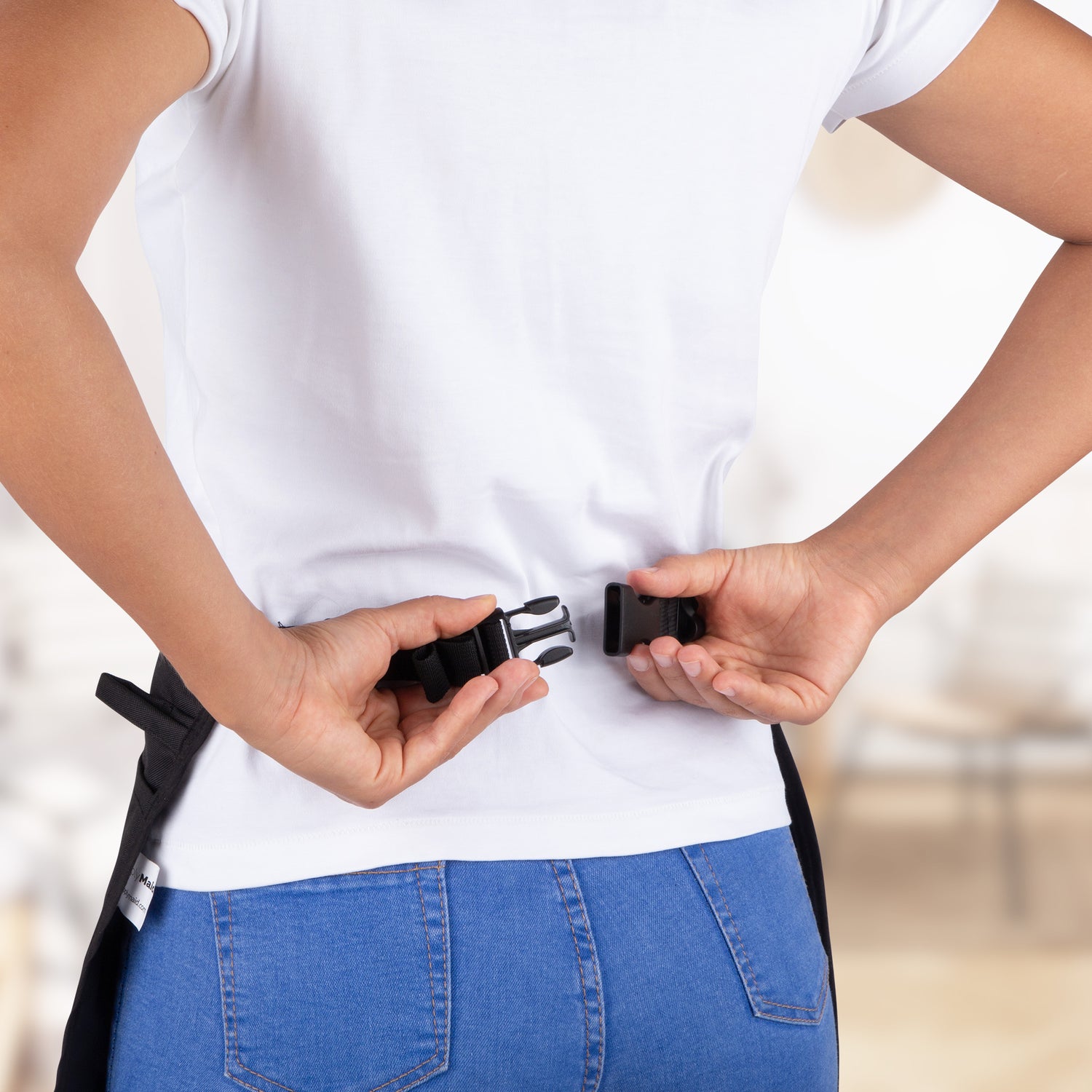 Easily Adjustable Belt Fits Most
Adjustable belt fits most up to a 50" waist. We sell an optional belt extender to add an additional 13" if required.
Special Tool Holders to Carry More
Includes 2 Speed Ring and 2 Speed Hooks to attach extra tools to your cleaning belt. The rings can be placed through most long cleaning tools like dusters, brushes, and scrapers. Use the the hooks to add your tools directly to your belt and carry tools that cannot fit inside the apron.
Customer Reviews
12/05/2023
Elizabeth V.

United States
Cleaner's Best Friend
Great quality and good product! If you do any kind of cleaning, this is going to be your best friend and helper you will never want to be without. It has loops for holding bottles, plenty of separate sized pockets, and hooks for other tools. Get yourself one...or three!
11/20/2023
Shaine H.

United States
Literally the BEST apron on the market
Used only for 2 weeks so far and I can't live without it. It's not only a tool, but a statement! I walk into Home Depot for cleaner wearing it and get compliments!! I love it, it's hard-working, holds everything, and durable!
11/12/2023
Kris K.

United States
High quality apron with great pockets
We have used various aprons over the years and this one has all of the right pockets and loops in the right places so we're not struggling taking the bottles off or putting them back. It really is waterproof and doesn't wear off after washing. And we love that it comes with clips and rings for hanging feather dusters!
10/14/2023
Marilyn G.

United States
Perfect Helper!
It holds everything I need while working. I especially like the clips on the sides. It's durable and is very well-designed!
09/19/2023
Hugh P.

United States
Awesome service
Customer care wonderful
08/14/2023
Andra M.

United States
Loved it!!
Great product and loved the new pink color!! Fits in wonderfully with our black and pink themed uniforms.
08/01/2023
April B.

United States
Excellent
Ordering process was great. Shipping was on time. Pricing was great. Will definitely order again.
07/10/2023
Tanya D.

Canada
Great quality
Great quality, well made However, I had to pay for duty. Because of this, the apron is too expensive.
05/31/2023
YAZMIN H.

United States
Great apron!
I've had my apron for about 2 years and still going. I ordered the new one with the logo on it recently and love how it looks. I can't work without it.
05/04/2023
cleanteam@yourfreshstartclean.com

United States
Great Quality and Price
We have bought this apron from another company and nothing beats the price and quality of supplymaid.